Announcements
School Schedule
School Hours:
8:05 am – Earliest arrival; playground opens
8:05 am - 8:20 am – Breakfast served
8:20 am - 2:40 pm – Mon, Tues, Thurs, Fri
8:20 am - 1:40 pm – Wed (Early Dismissal)
If absent, please call 520-225-1900 to alert our attendance clerk. Arizona State Law requires that you report all student absences.
Fax: 520-225-1901
Manzo Information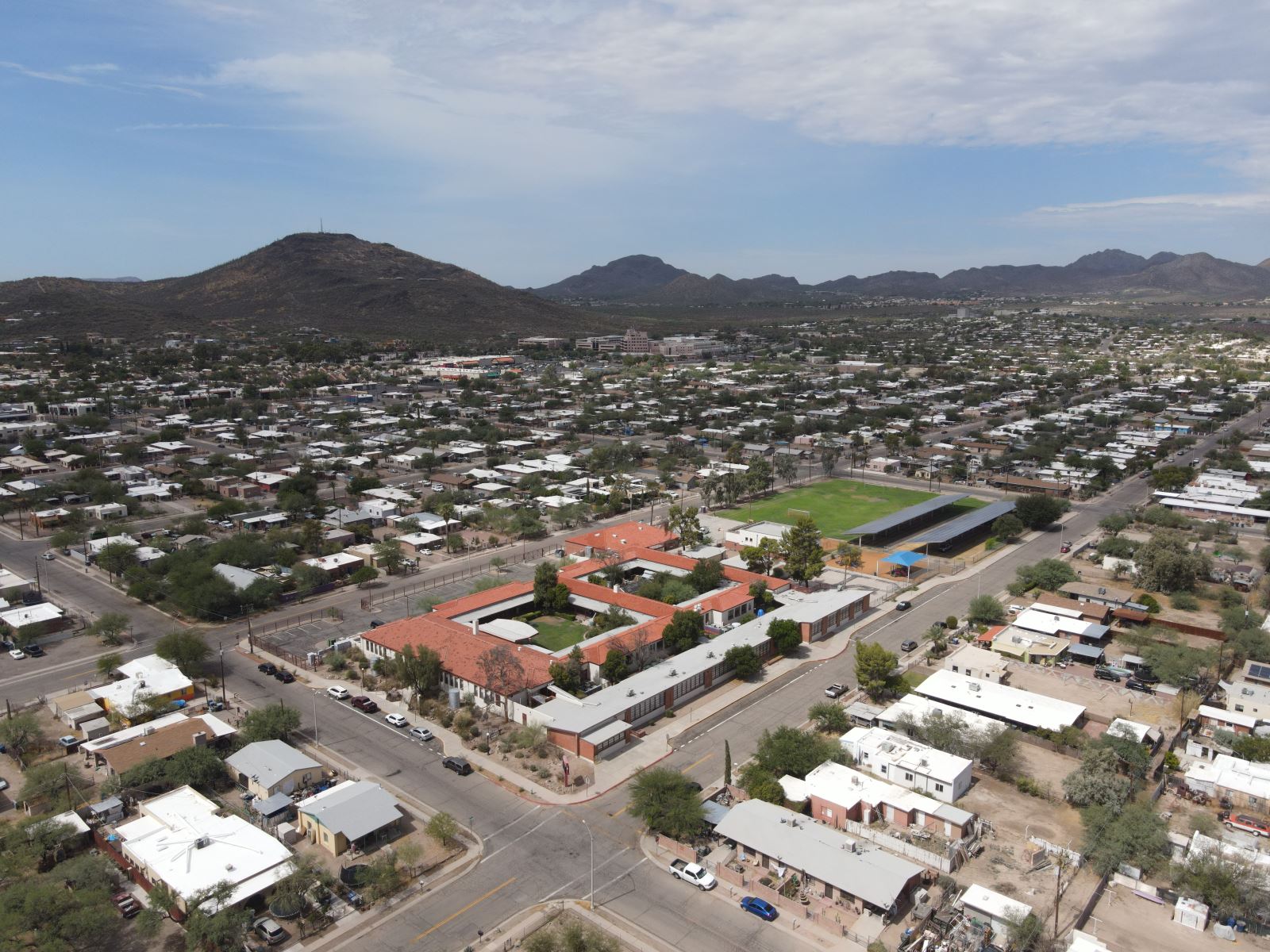 Home of the Bobcats!
Preschool Information
Dress Code
Coaches for Charity Donation
Today Manzo Ecology School was the lucky recipient of a $2300 donation from Coaches for Charity, a group focused on scholarships and financial support to schools. The Coaches raised the funds through a bowl-a-thon. Principal Brenda Maytorena and Manzo Coach Steve Escobar will put this donation to good use on behalf of their students. The Coaches for Charity Kickoff Classic football game will be held on Thursday night at Cholla High School.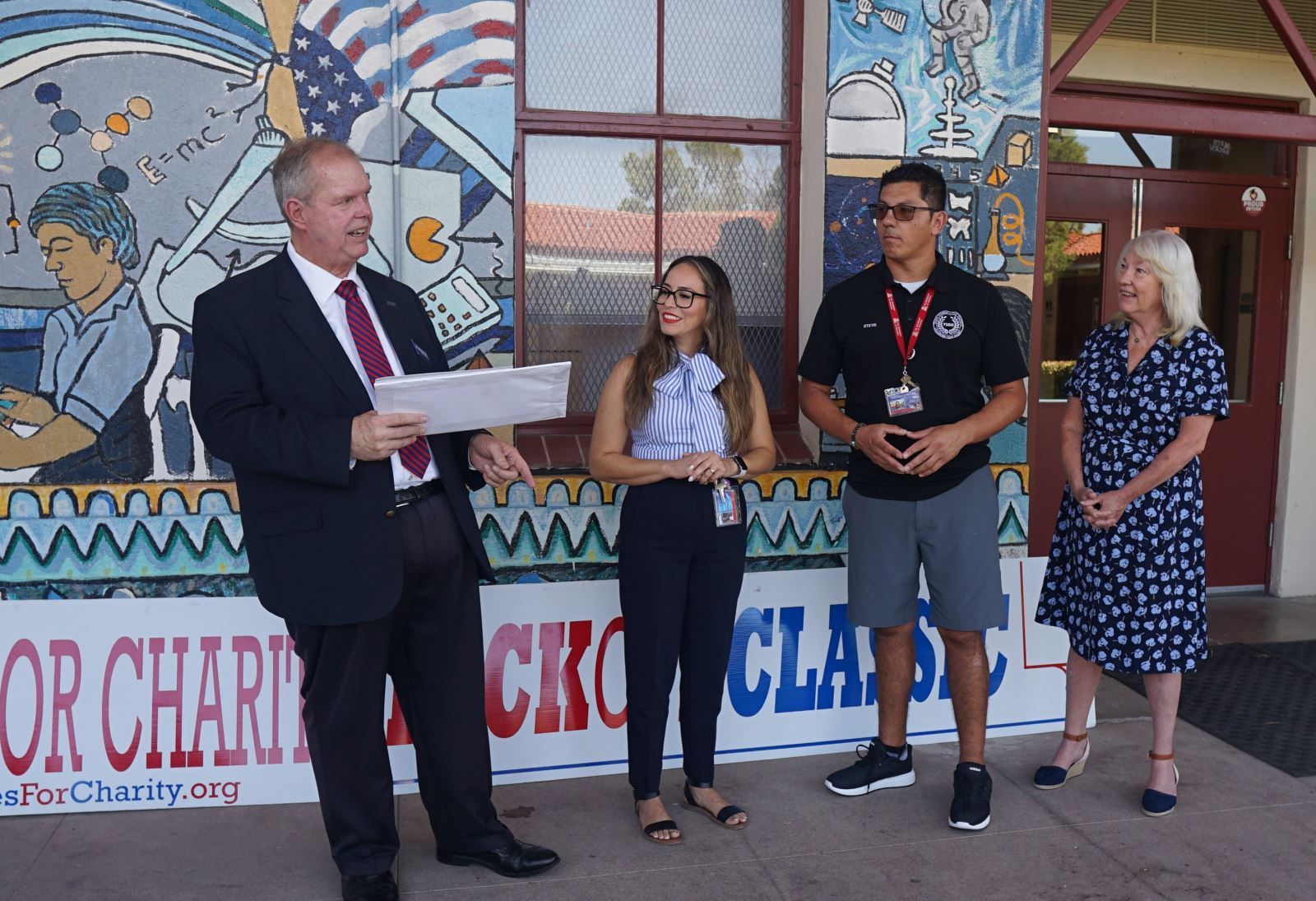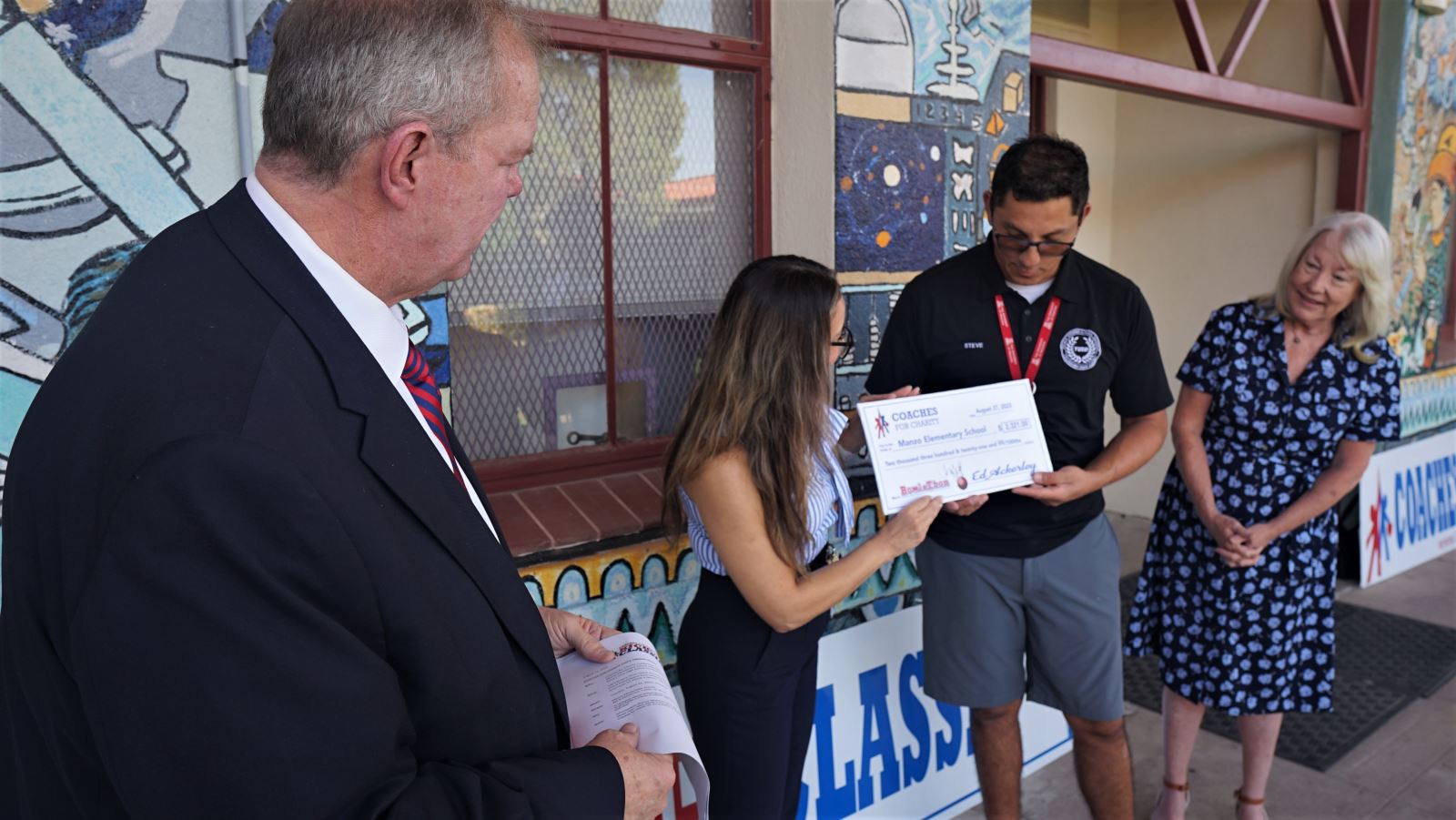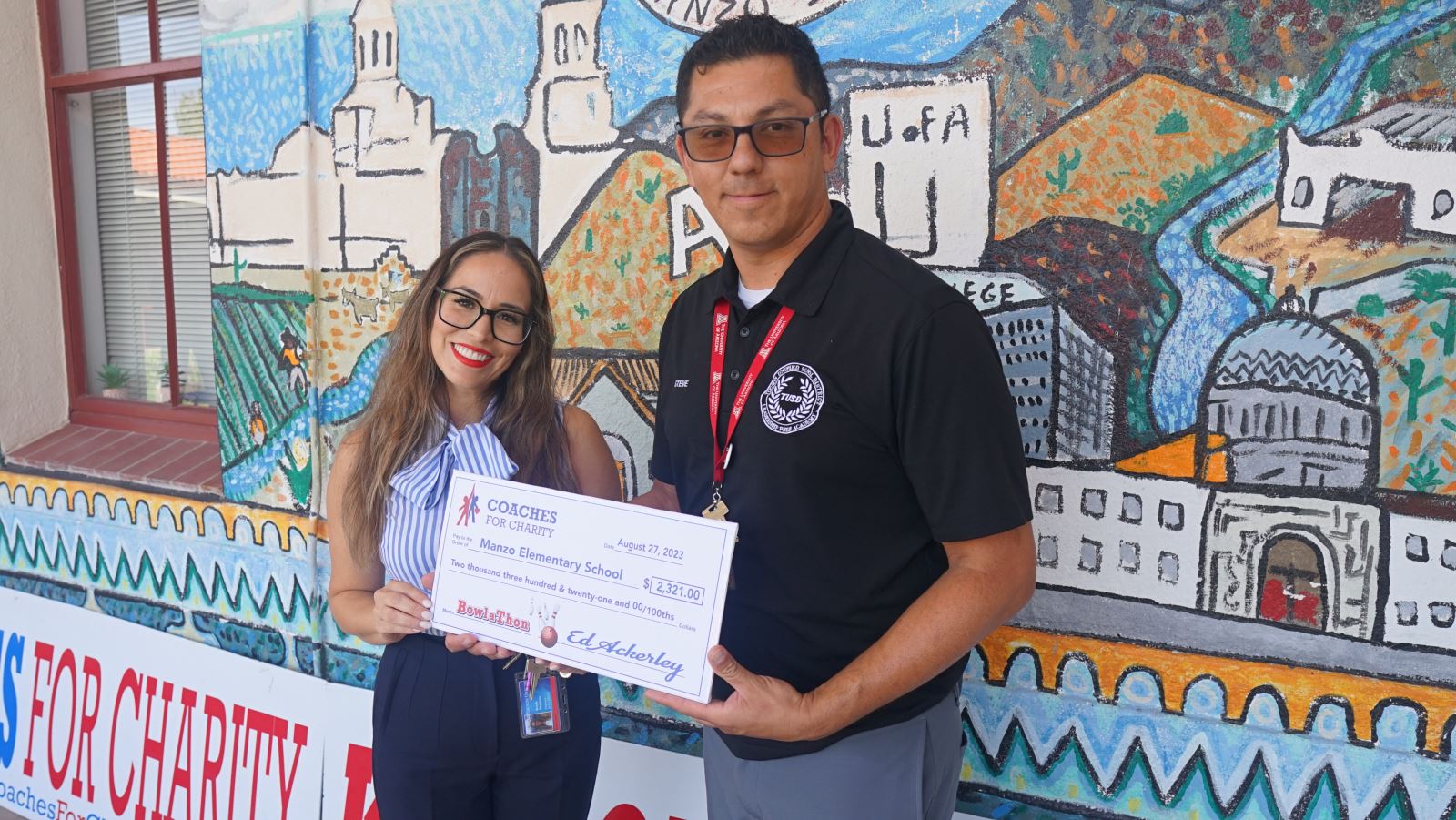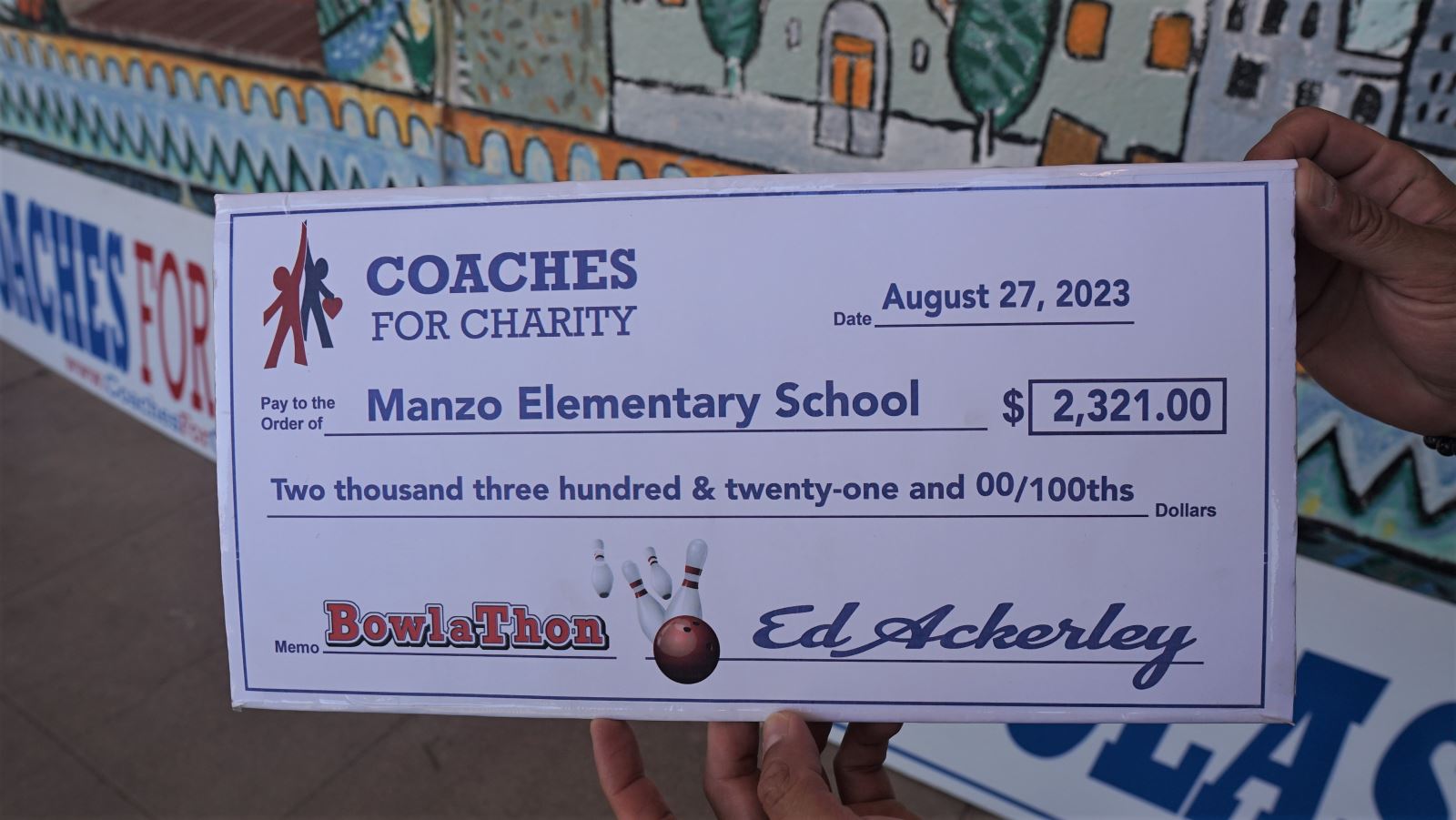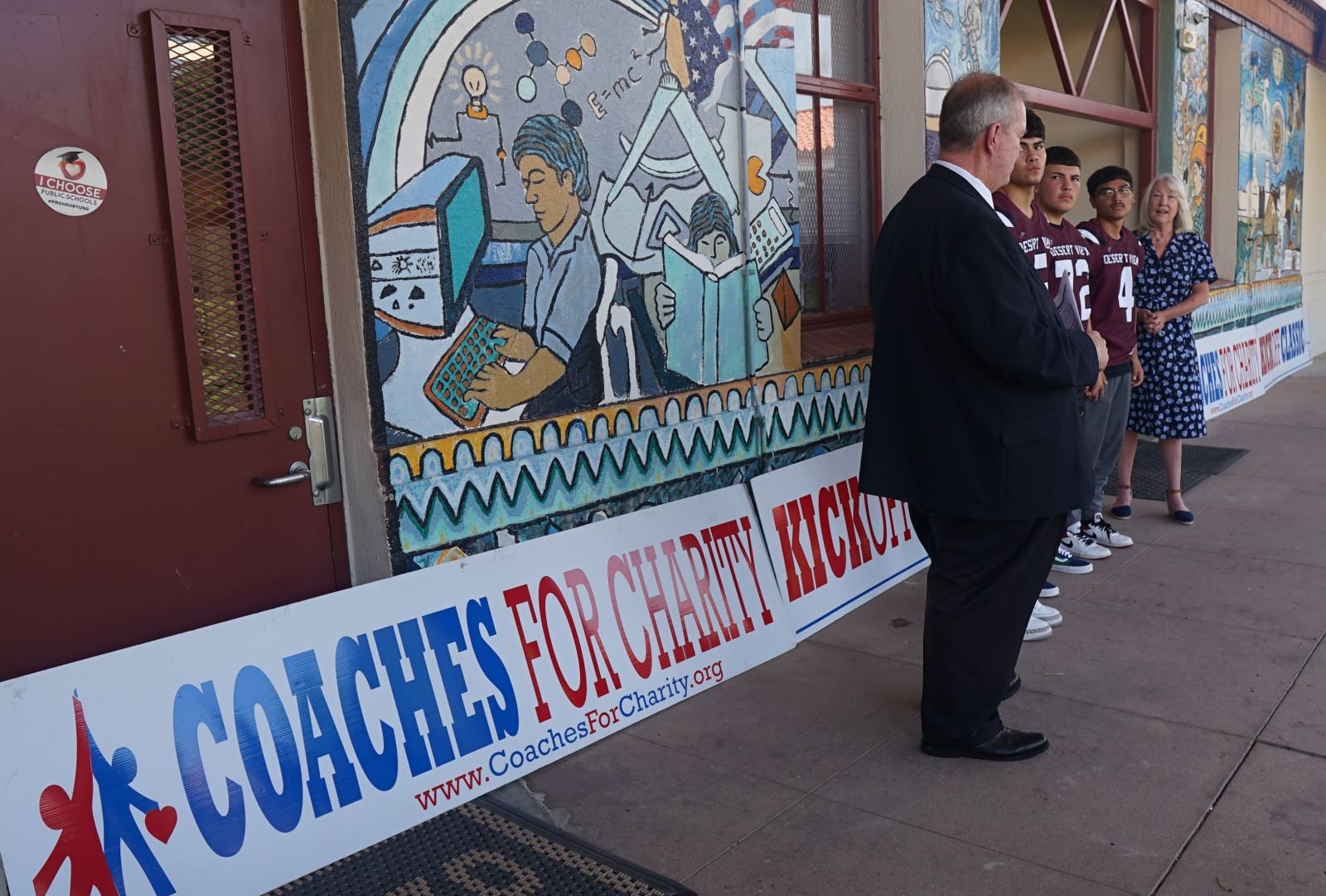 Why choose Manzo
At Manzo, we empower children to be future leaders. With innovative math and science initiatives and project-based learning, like our hands-on ecology project complete with on-site garden, greenhouse and animal habitat, our students become critical thinkers, problem solvers and lifelong learners.

From the time students enter to the time they graduate, Manzo Elementary develops the whole student – preparing each child for greater heights of education, achievement and global citizenship.
GO GREEN.


An award-winning Eco- School named Best Green School 2012 by the U.S. Green Buidling Council's Center for Green Schools. We pride ourselves in teaching our students to not only care for the earth, but also cultivate it by incorporating gardening skills as part of our core curriculum.

GO HANDS-ON LEARNING.
An interavtive learning environment intergrating math and science curriculm with an on-site Ecology project. By combining interactive learning with green living, gardening and composting we provide innovative ways to teach and cooperation, problem solving and responsibility.

GO BILINGUAL EDUCATION


An educational program that incorporates both English and Spanish languages and gives each student a more global perspective. We prepare our students for global engagement and interaction through this approach, ensuring that each child not only understands and masters material in one language, but two.



GO FUTURE LEADERS
A foundation of knowledge, experience, confidence and achievement that leads to unlimited opportunity. Our ultimate goal is for each Manzo student to reach their full potential, achieve success and graduate to dive head first into every future opportunities.